Our Philosophy
Midwives respect pregnancy and birth as pivotal events in a woman's life. In order for a pregnant woman and her child to have a peaceful birth experience and respect to which they are entitled, the mother must have an attendant who truly listens to her and honors her choices.
Midwives are present for the purpose of offering their experience, encouragement and support. Flexibility is also a must with pregnancy and birth; they are dynamic events. We are flexible to meet your needs and desires, and any situations that may develop.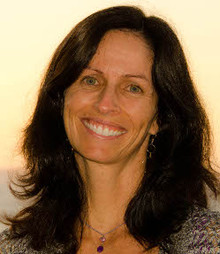 Sharon Offley
CNM
Since becoming a certified nurse-midwife in 2000, it has been my dream to offer alternative options in maternity care and I'm profoundly grateful to have made this dream a reality with Hua Moon Women's Health. I share the midwifery philosophy that pregnancy and birth are usually normal, natural, healthy processes that women are well equipped to undertake.
My clinical background includes both hospital and birth center experience, however my passion is practicing midwifery in the out-of-hospital setting because of the great flexibility it offers in adapting care according to the needs, preferences, and values of individual women and families. It is an honor to serve women during the sacred time of starting or growing a family and my goal for every pregnancy is a healthy mom and healthy baby.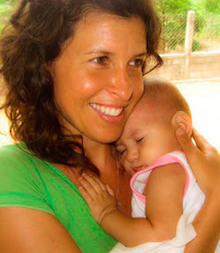 Colleen Bass
CNM, WHNP
My desire and pursuit to become a midwife was with the intention to assist healthy women to birth in a way that they have always instinctively known.  I practiced marine biology for 6 years in Hawaii and then I fell in love with birth! I became a certified nurse-midwife and women's health nurse practitioner in 2011.  I am elated and full of gratitude to have joined the Hua Moon Women's Health practice.  My philosophy of midwifery is to assume birth is a normal, safe, and a beautiful experience for the family.  I have found 'Paradise' where I can stay true to my beliefs, and practice amongst other amazingly skilled, experienced, and safe midwives.
My education in nurse-midwifery at the University of Pennsylvania included working in various settings from Federal Qualified Health Centers, hospitals, and rural clinics in Central America.  I am grateful to be able to be a part of women birthing on the island of Kaua'i, with the grace and strength that they all possess.  I pursued a dual degree in order to provide quality healthcare to women along the continuum of their lives.